In many companies the Tool Management, which stands for the management of the tools, represents a new system of operating through which it is possible to obtain an organization more efficient of the own materials of consumption.
This new optimization concept includes vending machines.
These machines are real warehouses distributors of tools, enslaved by a computer, in which a customized software, based on a specially created database, is able to monitor in real time, whenever it is necessary, all information related to the product you want to use and then make it available to operational staff who takes care of the production.
The technical, commercial and practical information is one of the most used slogans to identify this way of working: "the right tool in the right place at the right time" which must be framed in a perspective of saving time in the search for tools.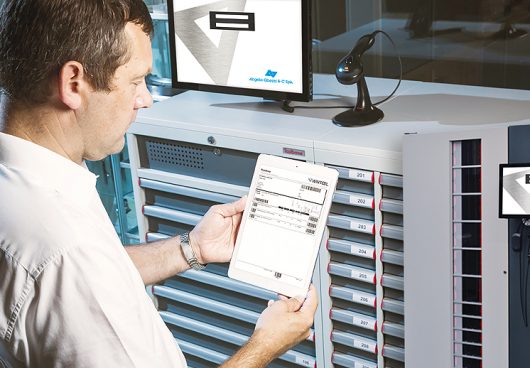 Our proposal
To be recognized by the market as a global supplier of tools and systems, the company Angelo Ghezzi & C Spa includes, within its offer, a wide selection of Vending Machines, in collaboration with TCM, branded TOOLBASE.
From the simplest to the most sophisticated, Toolbase offers hundreds of IT-enabled products ready for use in production departments.
Thanks to a close collaboration with TCM, an Austrian world leader in the field of tool management, our customers will have the opportunity to know in a few seconds where the tool is stored, have it available and know its history.
Through a customized software, they will be able to send a purchasing order of products to a specific supplier or, for example , to have a precise statistic on a particular tool.
The customizations of the operating system are many and equally interesting are the data and the possibilities of using these tools.
The 5 pluses of the system"TOOLBASE" VENDING MACHINE